Recently I had the need to travel with my PS4 Pro and my PSVR and wanted a secure way to pack it for transport. I Googled around and found a lot of Pelican cases but they were A) expensive a B) bulky and added a lot of unnecessary weight. I came across the Hard EVA Travel Case on Amazon. This looked like it would suite my needs as its not really a "hard" case like as  in plastic but it is a hard but pliable shell. It reminded me of the same hard material the car CD wallets were made from. Can it be dropped from 10 feet, I wouldn't test it, but will it protect it in travel.. yeah. I was actually able to fit the following in this case with no strain:
Playstation 4 Pro, HDMI & power cable
PSVR Headset + cables
PSVR Processor unit & Power supply
2 DS4 controllers
PlayStation Camera
A few games (Most of my PSVR games are digital since I hate taking off the headset to swap discs)
2 Playstation Move controllers
It all zips up comfortably and is ready to be stowed in the car. This case will work with many other consoles as I use it for my original Xbox One and it fit perfectly.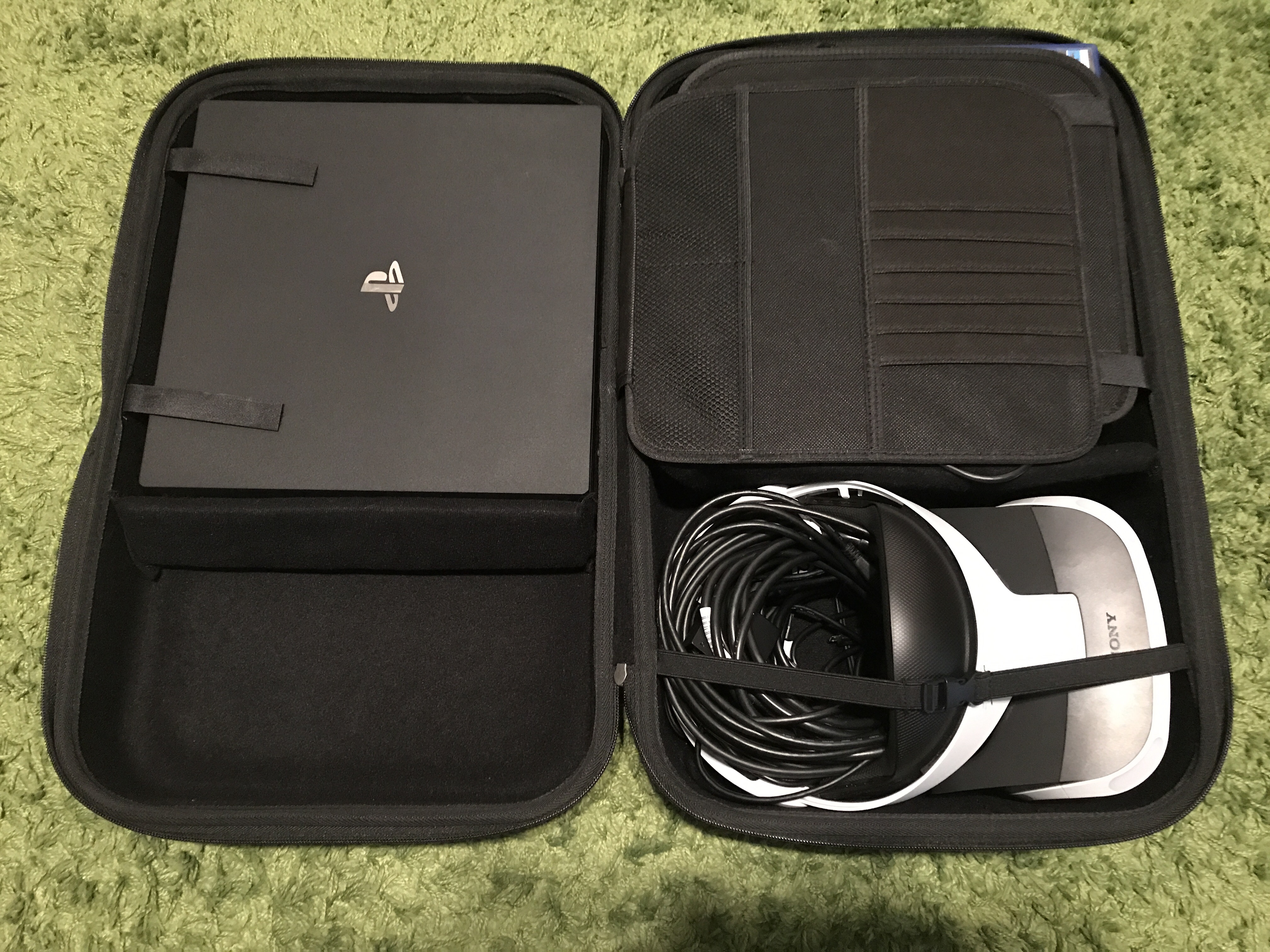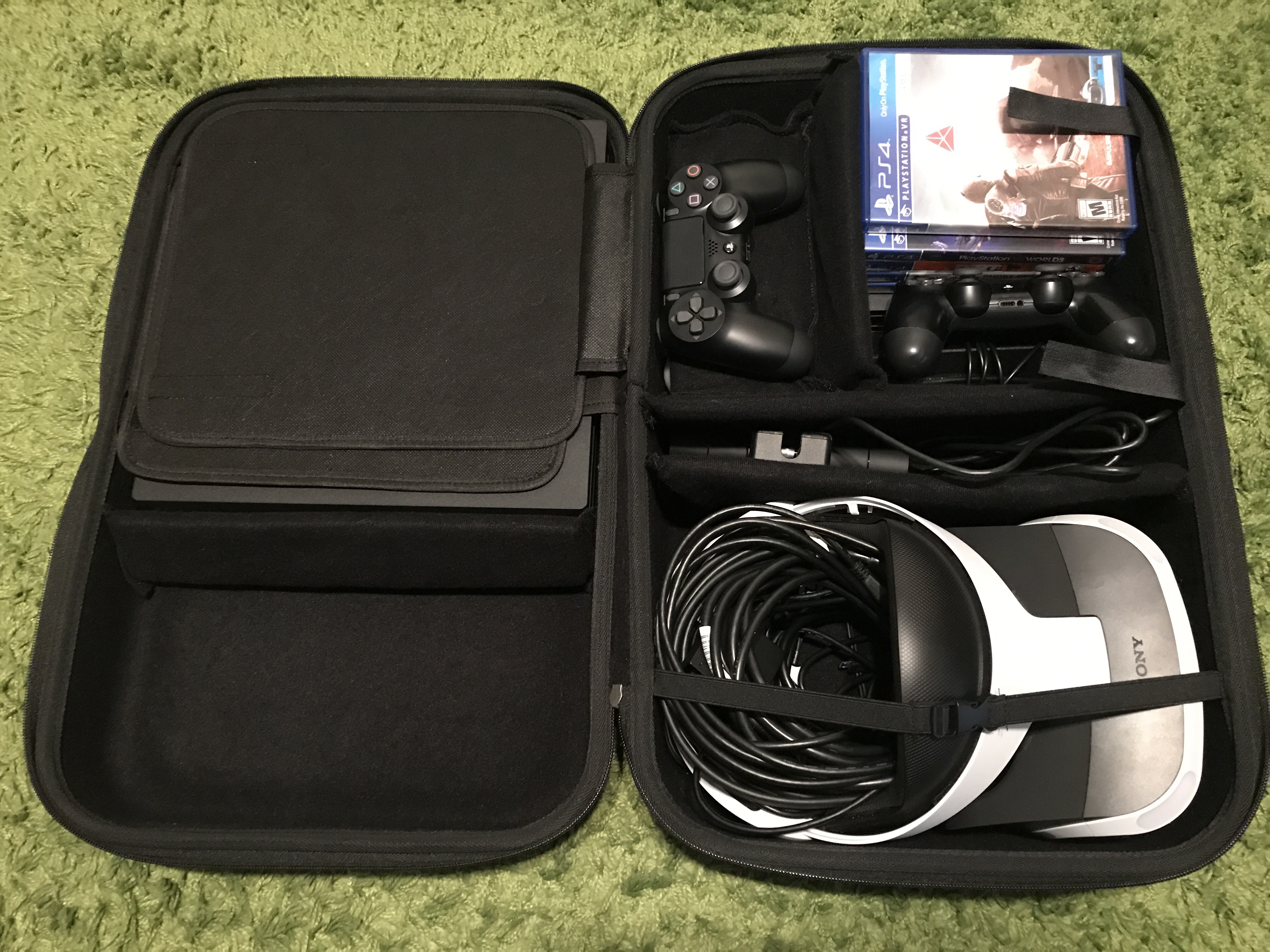 I would definitely recommend this case for people that travel with their PS4 and/or other consoles.