I bought this cart when It first came out for my DSi as most of my R4 based carts would not work on the DSi at that point.
Features:
Slot-1 DS cartridge size and interface.
Plug'n'play functionality. Drag and drop files from your PC to a flash memory card.
No FlashMe required. Built-in NoPass, allowing slot-2 GBA carts to be started directly.
Supports CleanROM, no conversion necessary.
100% SDHC TF and standard TF card compatibility.
High-speed SDHC compliant. Supports any MicroSD card speed with no in-game lag.
Save directly to a MicroSD card, not to the onboard chip. Never lose your saves.
Automatically detects and generates save types.
Supports Moonshell and homebrew. DLDI auto-patching.
Supports FAT/FAT32, works on any OS.
Supports Action Replay. Cheat and edit the code base.
Energy-saving design.
User-friendly skinnable interface. Touchscreen or button controls. Supports skin DIY.
Supports "Hot-Key" SOFT RESET.
Supports download and WiFi play, as well as DS Rumble Pak and DS Browser support.
Supports 4-scale lighting adjustment (DS Lite and DSi,DSi XL).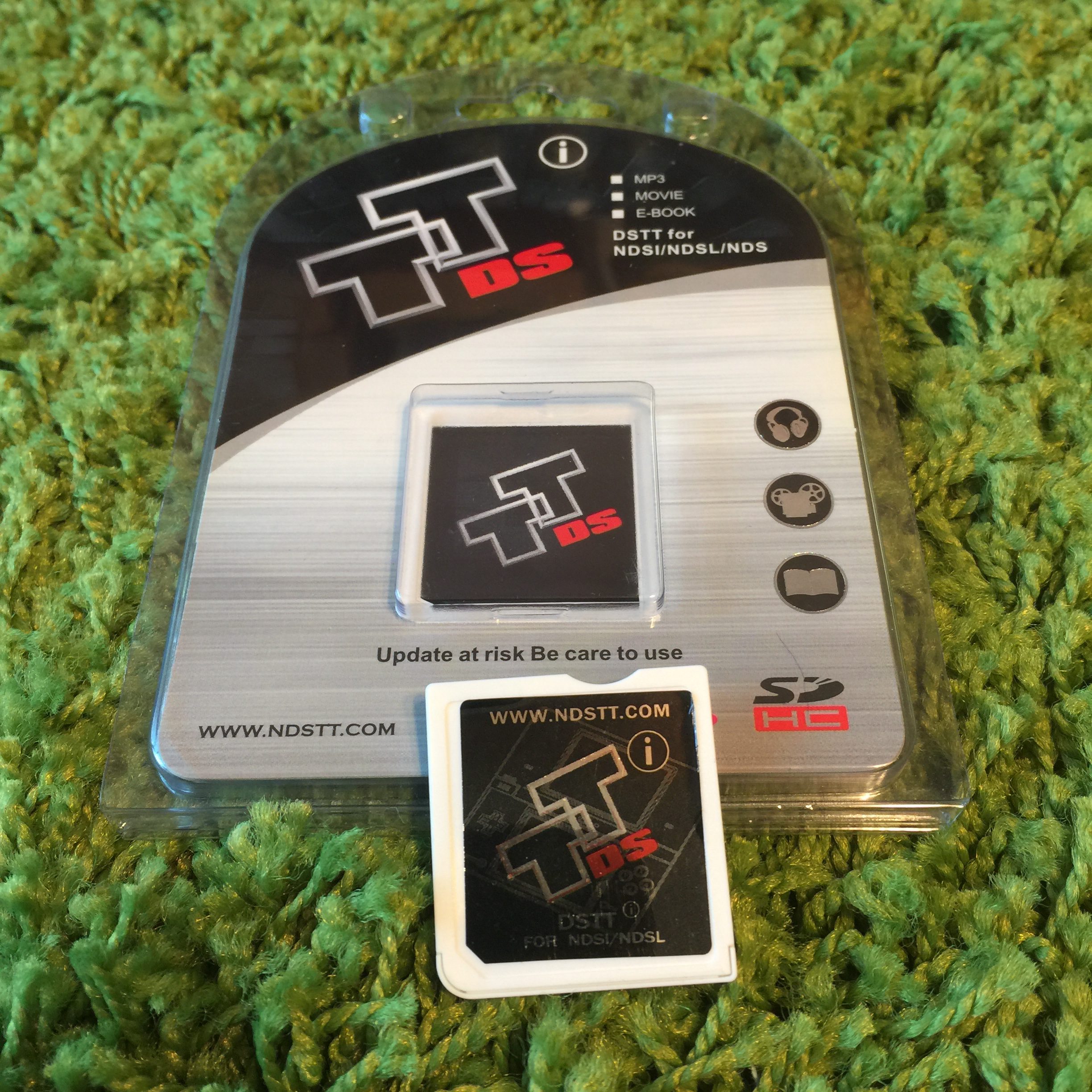 This is a slot 1 DS cartridge sized flashcart.
Supported Hardware:
DSi V1.4.1, DSi V1.4, DS, DS lite
Note: This will not work on the 3DS
Latest Kernel:
DSTT V1.18 kernel
WoodAllinOne (WAIO)
Memory Card Info:
Supports FAT/FAT32