I don't have much room for all my hobbies and I am always looking for ways to condense things. I recently got a new TV from work as a "you have been here a long time pick a gift". I really wanted something I could put on the wall in my office/music room/gaming room to keep the clutter down. I am really happy with the setup.
I picked up the wall mount from Amazon. I really wanted something I could pull away from the wall to match up with my computer monitors.
The TV is a Sony KDL48R510C 48″ Its not the latest/greatest but 1) it was free and 2) I am sitting so close to it that I would really not need anything bigger for such a small room.
Only having 2 HDMI inputs I decided to get a auto switcher from Amazon and it works great. It detects when one of my newer consoles wake up and will switch to that video input.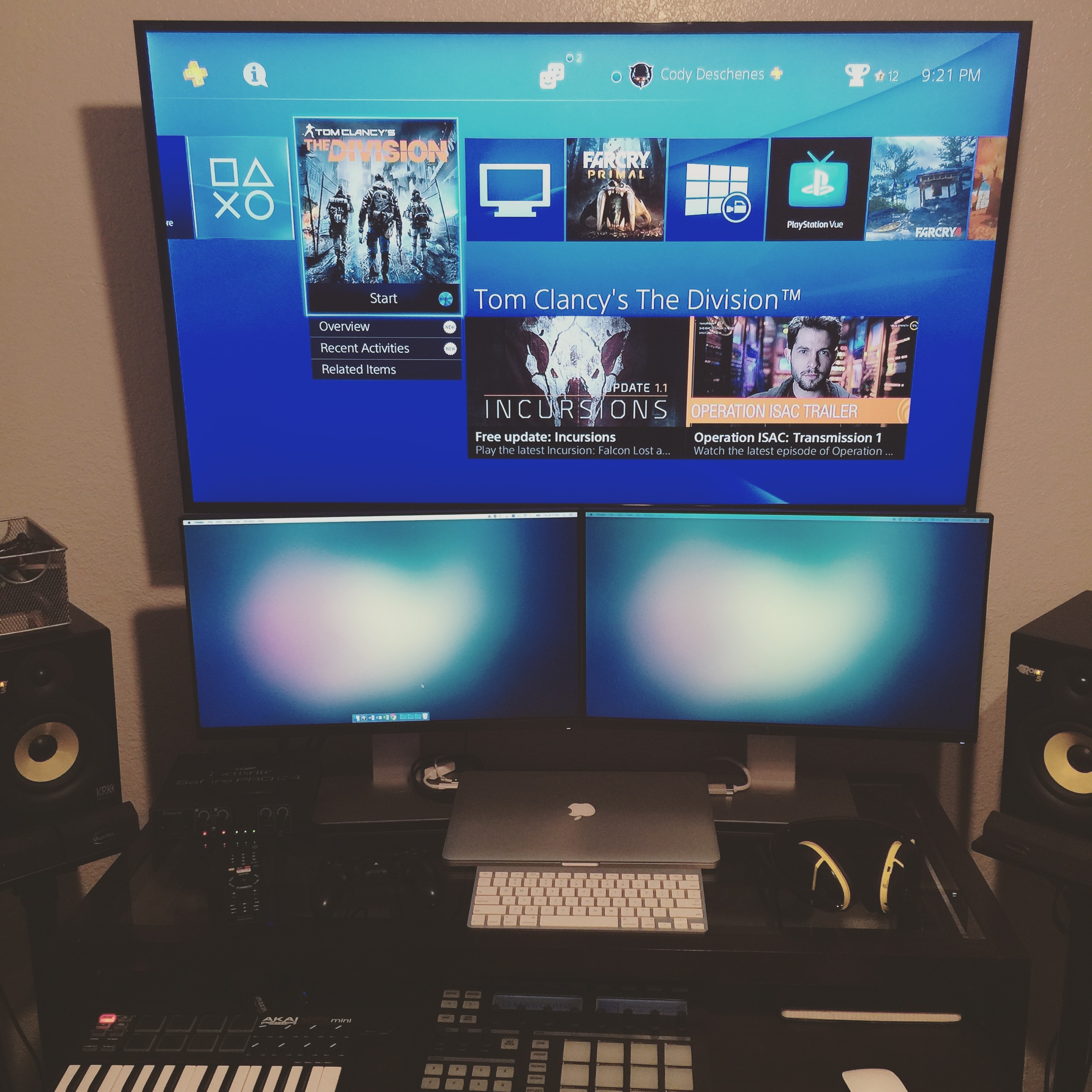 Sony 48″ KDL48R510C
VonHaus Double Arm Articulating Cantilever TV Bracket
VAlinks Mini 3-Port Intelligent 4K HDMI Switch Box
Dell UltraSharp U2414H 23.8″ LED LCD Monitor